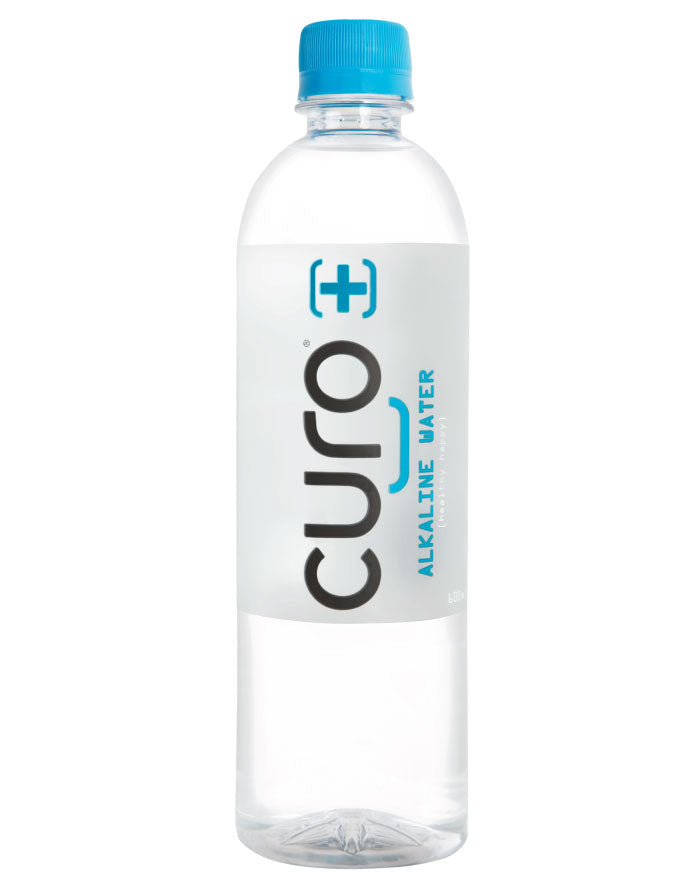 Curo
Curo Alkaline Water 600ml
Order Code: CUR 01
Case Quantity: 24 x 600ml
UPC: 9322533600009
Looking for a healthier alternative to spring water?
Curo is a mineral rich natural alkaline water that helps cleanse and detoxify. Enjoy soft, smooth alkaline water filtered through limestone rock formations for thousands of years in the Blue Mountains. Let it work its magic, nourishing and recharging your body.
Curo helps you maintain an alkaline balance to ensure you have:
Lo- Abundant energy to perform at your peak
A strong immune system to curb illness
Healthier skin through our naturally infused silica
A more effective detox by neutralising acidic waste
The Source
The secret to the purity of our water is the source. Curo is a naturally occurring alkaline water, bottled at the source 1,300m (over 4,200ft) above sea level in the Blue Mountains of Australia.

Our water originates in this pristine wilderness where the air is crisp and full of the natural scent of eucalypt. Kangaroos roam free and there is no human habitation for miles around.

100% Naturally Alkaline
We bring this rare miracle water to you by bottling straight at the source. We don't add synthetic chemicals or process through electrolysis to ensure the water we bring you is as pure as Mother Nature intended.

Curo is naturally alkaline due to its rich alkaline forming minerals that neutralise toxins and flush them away leaving you feeling light and full of energy.
our water is sourced from pristine valleys in the Blue Mountains

Rich in healthy minerals
Good nutrition is about getting adequate minerals in your diet. Curo makes it easy with its rich mineral content of silica, calcium, bicarbonate and magnesium giving you what you need to be healthy every day.

Soft smooth taste
This perfect balance of minerals makes Curo the best tasting water you've ever tried. The smooth taste of Curo leaves you feeling hydrated and refreshed. But don't take our word for it, you've got to try it for yourself!
---
Share this Product
---
More from this collection